FEATURES AND BENEFITS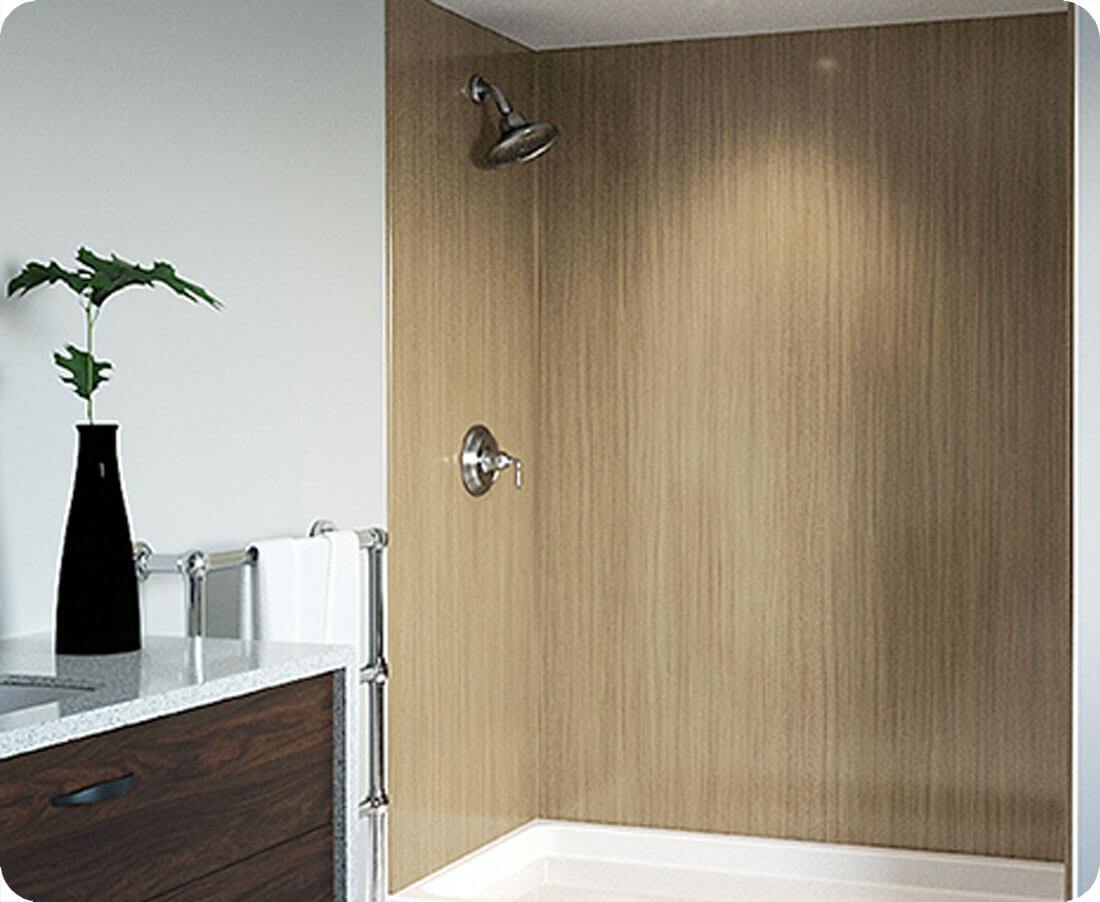 Mermaid is more than a new way to renovate your bathroom. Water-proof, luxurious, and easy to install, it's a patented water-proof solution that represents the leading edge of what's possible.
Mermaid's modern, contemporary designs combine with a tile- and grout-free tongue-and-groove system that creates a low-maintenance surface with lasting beauty. Elegantly standing up to water, time, and life, Mermaid panels are easy to clean and remarkably durable.


WATER-PROOF
Water-proof, lightweight panels designed exclusively for shower walls and bath surrounds.

LONG-LASTING BEAUTY
Trend-aware designs, coordinate to popular bath finishes and materials.

EASY INSTALLATION
Install a refreshed look in 2.5 hours without specialized or dedicated tools.
LOW MAINTENANCE
Grout-free surface that wipes up with a damp cloth/sponge and a mild soap or detergent.